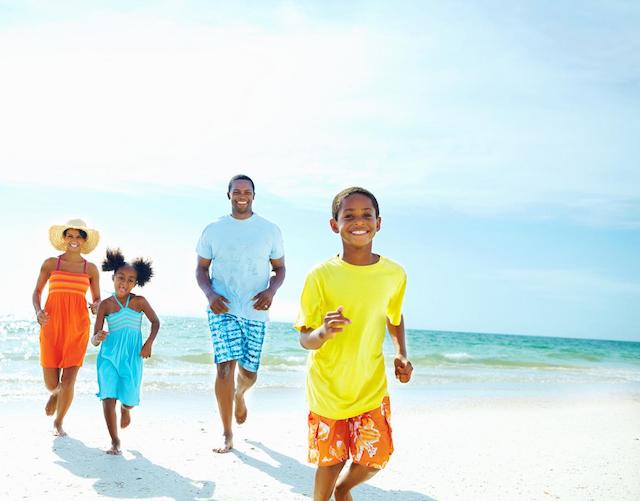 (NewsUSA)

- Summer marks the beginning of fun warm-weather activities, which for many people may include an eagerly anticipated summer vacation. U.S. travelers spent about $150 billion on summer travel in 2021, according to the Allianz Partners' Vacation Confidence Index. Experts predict that spending will be higher in 2022.     
While summer trips can involve a hefty price tag, they don't have to. Setting and sticking to a vacation budget will help you keep costs down. A CERTIFIED FINANCIAL PLANNERTM professional can work with you to plan ahead and save up for the vacation you want without sacrificing your financial health.     
Here are five tips to help you make the most of your summer vacation dollars:     
Determine your total trip budget. Determine what you can afford and how much you are comfortable spending. Be sure to include often-overlooked costs such as parking fees, tips, internet service and souvenirs, as well as unexpected expenses. If you are traveling internationally, check the currency exchange rate and include any related fees in your budget.       
Plan as far ahead as possible. There are typically more options and lower prices for lodging, flights, and rental cars when you book early. Planning ahead also gives you more time to save for your trip before departure day.    
Get creative. You may be able to save money by booking flights for one or two family members at a time or buying one-way tickets instead of round-trip fares. In some places, private rentals may have lower nightly rates than hotels. Opting to travel by train, bus or an RV instead of flying might also cut costs.   
Look for free or reduced-price activities at your destination. Festivals, farmers markets and concerts in the park are a few outdoor events that are often free to attend. Museums, historic sites and other popular attractions may offer coupons, discounts for advance ticket purchases or lower rates at certain times of day. And if you have children, be sure to check if discounted rates are available for certain age groups.         
Pack your snacks. When possible, consider bringing food with you on a trip, or if your accommodations allow it, buying groceries when you arrive at your destination. Many grocery stores also sell pre-made sandwiches and other goodies that can save you money on lunches and snacks. If you're staying at a resort, check to see if it offers an all-inclusive package. 
To find a CFP® professional near you to help you plan your next vacation, visit LetsMakeAPlan.org. With some thoughtful planning and careful budgeting, you can enjoy your time off without worrying about the financial consequences.